Final Thoughts Friday
September 30, 2022 @ 9:00 am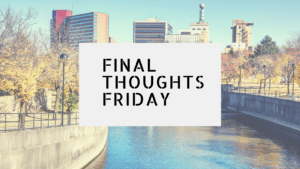 Monthly casual conversations between community members and partners about various mental, emotional, and behavioral health challenges and the tools we use to navigate.
September topics:
welcome / who is in the room / drink of choice
reflect on efforts of self & collective preservation this month
final thoughts on this month's "Talk About It Tuesday" topics: TBD
what has inspired you this month?
Head over to www.Facebook.com/FlintReCAST/ at 9:00 am to join in.